Patient X-ray film can be a very important medical / legal document. If improperly imprinted with patient information, lawsuits can ensue. When it comes to ID cards it pays to use the highest quality, most homogeneous paper. Our paper is a linen based formulation which has uniform density throughout the 3 x 5 area. Imprinting goes directly on the film cleanly and precisely.
We can custom design your ID card to your specifications without setup fees.
If you want a place for technique information, or additional information we can do that too.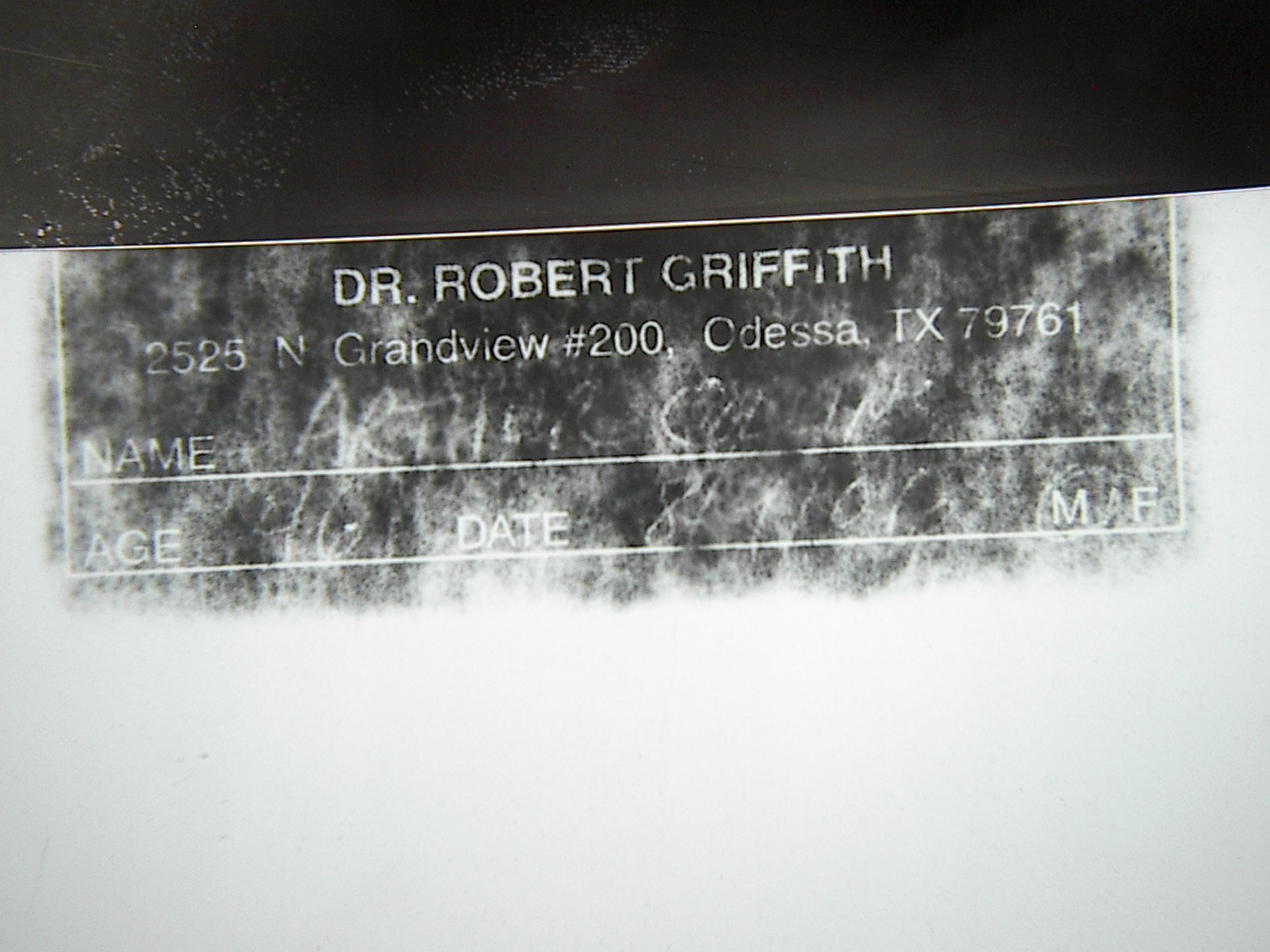 WRONG ----------------- RIGHT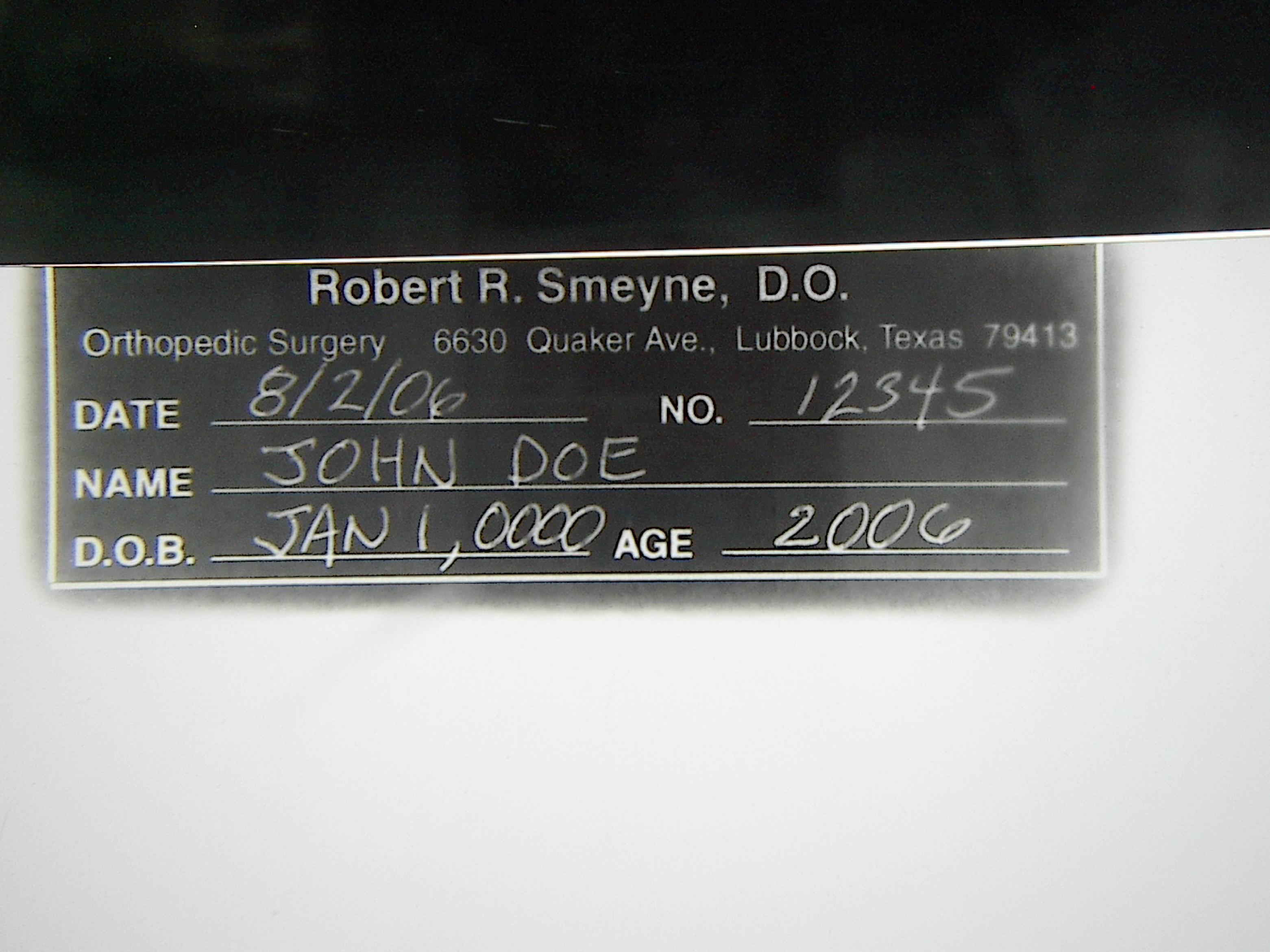 CLICK ON SAMPLES
Return to the Radco Imaging Technologies Inc. Home Page